Free Erotica - It's Been a Very Long Time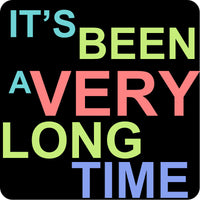 After five years without sex, it was time for someone to take her temperature.
by A. Savage
It's Been a Very Long Time
It's Been a Very Long Time
by A. Savage
an iFantasize Reader at Libida.com
She was looking for someone to be with; someone who could fulfill all of her dreams. She met him on-line and had been chatting with him for 6 months. It was Friday night and it was the night that she finally got to meet him. Could she do it? Would she have the nerve? She hadn't been with another man since the love of her life died 5 years ago. She has needs like every other woman and these have to be taken care of. Hopefully tonight they would be.
They were to meet at a quaint Italian restaurant and would let nature take its course from there. She walked through the door and the hostess showed her to the table. There he sat in all of his glory. Wow, was he striking! He stood up to hug her, hmm, about 6'5", big hands, how nice. He had the most wonderful green eyes. They talked throughout dinner, discussing everything from family to politics. He then told her that he had reserved a suite at the Colony Plaza, in downtown Chicago, hoping that she would go with him after dinner. How could she say no?! Hand in hand, they walked the 5 blocks to the hotel. As he unlocked the door, she could feel the excitement grow. The suite was unbelievable. The bathroom had a Jacuzzi tub; the bedroom had a bed that seemed to go on forever. He had checked in before meeting her at the restaurant and was able to set the mood with candles, a bottle of champagne chilling and the fireplace going. I always wanted to make love in front of a fireplace and it looked like this could be the night.
He took off his jacket and loosened his tie. He poured the champagne and we toasted to the beginning of a wonderful relationship. We sat on the couch kissing and groping each other. His hands were all over me. They massaged my neck, my back and most of all my zones. He was so gentle. Before I knew it, my blouse was unbuttoned, my bra was unsnapped and he was suckling my breasts. Oh, I forgot how good that felt! I was in heaven and needed so much more.
He wanted to give me a back massage. We very quickly undressed each other and before I knew it he was sitting on the couch and I was over his knees. I don't think I'd ever been in this position before and I was really getting excited. He started rubbing my back and soon he was at my butt, and the tops of my legs. Gently he spread my legs apart and started to rub my inner thighs. He worked his way up to my zone, my body seemed to seize when he touched me. He reached behind the cushion of the couch and produced a bottle of lubricant. He asked me if I trusted him. I thought I knew him well enough to say yes. The next thing I knew his fingers were up inside of me. Be still my beating heart!!! He spread my cheeks and rubbed my rosebud ever so gently. I could feel the lubricant being applied back there. To my surprise, a thermometer, a large thermometer was teasing my rosebud. Had I died and gone to heaven? He was whispering sweet nothings to me while fucking me with the thermometer. I was bumping and grinding against him. I could feel his excitement grow. When I thought I couldn't take it anymore and was ready to climax, he stopped.
Again he asked me if I trusted him and again I said yes. This time, he took out rubber gloves. He asked me to get off his lap for a minute. He put a pillow on his lap and asked me to lie across once again. He checked a few times to make sure he had access to all of my zones. He touched my nipples, my clit and my hotbox. Yep, he could get to everything he wanted. He lubricated his middle finger and very gently inserted his finger into my waiting hotbox. He fondled my clit. Oh wow, again I was ready to explode. He then moved up to my rosebud. He circled a few times and told me to relax. I tried, but I was so excited. I could feel the pressure of his finger, he was so gentle. I could then feel it enter me and it was uncomfortable. He whispered that it would get better if I just gave it a chance. And he was right, I got used to his finger and it was feeling mighty fine. He finger thrust in me for the longest time, inserting deeper with each time. He rotated and wiggled his finger. I was in 7th heaven. He removed his finger and changed his gloves. This time, he played with my hotbox and his thumb was just resting on my rosebud with an occasional wiggle. Eventually the thumb was up my butt and the fingers up my hotbox. What a sensation! I couldn't hold back any longer. I climaxed again and again and again.
He picked me up and carried me to the bedroom. I was jelly in his hands. He laid me on my back and put a pillow under my hips. I could see his penis pulsating with excitement. He took his time making sure I was being taken care of. I watched as he slipped on a condom. I wondered if they came in 'jumbo' sizes. He sat on the bed next to me. He lifted my legs up over my head exposing all of me. He then covered my lower half in kisses. He finally entered me and we melted into one. He made love to me like I had never been made love to before. This went on for what seems to be forever. It was a good thing that I didn't have to work the next day, I didn't think I'd be able to walk.
We fell asleep in each other's arms. It was the best sleep I'd had in 5 years. I couldn't wait to see what happens the next day!