What Pisces is like in bed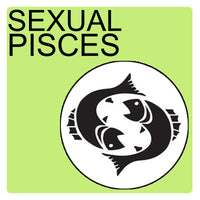 Want to know what Pisces is like in bed? Pisces love fantasy and role-playing. Known to be a bit shy at first, once Pisces know you're willing to help them live out their sexy dreams, they're all yours.
Pisces are dreamy and visual
Fantasy is a big part of your love life
Masturbation could be a big part of your sexual activity
Sexual Pisces
Pisces Sexual Profile
That dreamy, far-away look in your eyes is what entices your lovers the most. It's easy for you to visualize, so your fantasy life might be your biggest turn-on. The right partner has to be creative enough to anticipate those secret desires of yours.

You don't often verbalize what you really want, which can make you a bit of a sexual challenge. You prefer sensitive partners who are willing (and able) to read your mind.
There's nothing more exciting for you than finding out that your lover is willing to help you live out those sexy dreams of yours. But imaginative Pisces doesn't need a partner around to get turned on. Your vivid fantasy life often inspires you to solo bouts of pleasure, and masturbation could be a big part of your sexual activity.
Turn-ons
Turn-offs
Keywords

Fairy-tale settings: mansions, castles, and quaint country inns

 
Drab modern apartments or houses with lighting that is too harsh
Creativity
Beauty
G lamour

Famous women

Sexual Position

Ultimate Fantasy


Anais Nin, Erykah Badu, Cyd Charisse, Nina Simone, Elizabeth Taylor, Drew Barrymore.
Whatever it is, it must be done with your eyes closed.
Musician Sting ditching his wife to set you up with him in his European castle