Customer Testimonials for Libida.com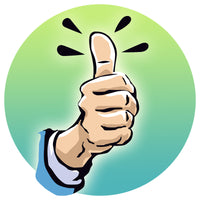 Visitors, customers and partners of Libida.com explain why they love us!
Testimonials
What people are saying about Libida...
Testimonials
Libida visitors:
"Your site is wonderful in just about every way. It is one of the finest sites promoting the power and the beauty of our sexual health. And having fun doing it!"
"I told all my girlfriends about your site as well. I think it's terrific that there is a site for women where we can shop, and learn new things! Wonderful!"
"What a wonderful site! It is such a relief to find a resource that treats sex and erotica---more specifically, the people who enjoy them---so respectfully."
"I love the design, the range of content, and the high editorial standards. Other publications have dampened my interest in reading or writing erotica, but now that I know there are others out there who like to approach it the same way I do, my enthusiasm is returning."
"All I can say is thank you for creating such an informative site. Growing up in a very conservative house I was never given the opportunity to ask questions about sex or sexuality. I was concerned that I had a few things "wrong" with me, but after perusing Libida I know it's all-normal. THANKS."
Libida customers:
"I am impressed with your well organized product presentation, product description and method of ordering. P.S. My wife and I are new at this "sex toy" stuff...... Don't laugh, but we are both pushing 80 years old and still enjoy sex . We hope this will make our sex live even more exciting and pleasant. It's great to have a wife that's still as horny today as she was when I married her many many years ago.......... She keeps me on my toes!!"
Libida Partners:
"I like Libida because it is one of the very few online affiliate sex shops that is attractive, informative, easy to use, upscale, and doesn't come off as sleazy or raunchy." —Erotica-readers.com, valued partner since 2000
"Libida ranks as one of my best affiliates. I have people I can talk to, who understand my site and my goals. They're a good match for my traffic." —Clitical.com, valued partner since 2000
Reviews and Awards
Libida.com is a great toy store, especially if you're a women or shopping as a couple. There is real thought and care that goes into the making of this store and every product that is sold there is there for a good reasons and it shows.

Unlike many of the adult stores you won't find hundreds upon hundreds of toys and videos. Instead what you will find is a pleasing mix of carefully selected adult products with good descriptions and information.

One of the reasons I first decided to shop at Libida was the decision maker that when used right will take a lot of the guess work out of finding the right product for you. I mean let's face it there are some really weird and wonderful contraptions out there that are marketed as sex toys and I for one found it refreshing to find a store that actually cares about their customers.

Something else I really like about Libida is they really are female friendly. This probably stems from the fact this is a women owned and operated site. Attention is always paid to the customer and making your shopping experience a good one. This was one of the reasons that Jenne decided to use Libida as Clitical's sex toy store.

You just don't' get the hit and run feeling here that you do with many stores on the web. Even if your not serious about shopping there is still lots to look at and they provide plenty of information and a few how to's. Personally I enjoy the horoscopes and the advice columns but that's just me -))

The only think that I found disappointing was they didn't accept on-line cheques or paypal but I've been told this is about to change because so many customers have asked for it.

 

If your looking for a well rounded, thought out store that values it's customers then you won't go far wrong with Libida's store. -----Clitical.com

I've sectioned off the reviews section into three bite-sized areas for your convenience: movies, books and toys. All the reviews are done by women who are impartial to the content they're reviewing... which is why you won't see me doing any movie reviews. I figure it's not fair seeing as I work for some of the movie companies. (Don't ask me why I'm being so ethical about this. It's not like I'm a reputable source or anything.) Newer reviews are listed first.

Many of the books and toys reviewed here can be purchased from Libida.com, with whom Pornblography is affiliated. There are handy dandy links right to the product that is being reviewed from the picture of the toy/book/movie and a link at the bottom of the review should you feel so inclined to treat yourself to a Hitachi Magic Wand or Rabbit Pearl.

----Pornblography

One of the Web's best sex toy retailers. Libida.com was launched and is managed by sexologist Petra Zebroff, Ph.D. "For Women and the Men Who Love Them." Sex toys, erotic books and adult videos for sale. Free access to online erotica, sex how-to's, special features, women's sexual health information, your sex sign (astrology), and "Ask the Sexperts."

-----SND

Libida's sole purpose is to increase women's pleasure and sexual knowledge. They sell sex toys, display erotic art and literature, and provide a plethora of sexual information meant for mature adults only. Libida.com. Best place for women to purchase sex toys, find sex tips and erotica and explore their sexuality.

----Adult Artman.net