How the Economy Affects Your Sex Life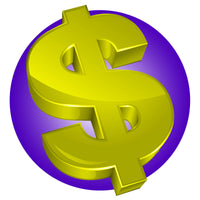 Find out what your answer means about you
How the economy affects your sex life
Ask the Sexpert
Find out what your answer says about you
1. I'm having more sex than ever.
Either you have found some way of making loads of money in this economy, or you are a risk-taker and love high energy and stimulation. You generally have more testosterone than most (yes, women too) and love the thrill of the chase.
2. I'm having a little less sex than before, but I'm still having sex.
This is the most common response. Most people cannot think of sex when their security (associated with financial worries) is threatened. Chronic anxiety can do a number on the body's ability to get aroused by affecting hormone levels and triggering the sympathetic nervous system that inhibits sexual arousal.
Self-esteem can plummet with economic worries, and lower self-esteem has been linked to lower testosterone levels and decreased sex drive.
3. I'm too stressed to have any sex at all.
You are not alone. Many people will experience a significant drop in sex drive and a subsequent drop in frequency of sex, due to hormonal and nervous system changes during times of anxiety.
If you fall into this category, keep one thing in mind -- having no sexual release at all can be counter-productive to reducing stress. The hormones released during cuddling and orgasm can make you relax more easily and break the cycle of stress.
Oxytocin is the security, bonding hormone that is released 20 seconds into cuddling. It is also released at the point of orgasm. So whether you have a partner or not, you can still get your shot of oxytocin through orgasm.
If you fall into this category, have hope! When stress is reduced, your drive will most likely come back. In the meantime, a good orgasm now and then -- whether you have to encourage yourself to get started or not -- can do you a world of good in reducing stress.
4. There is no difference from before.
Either the economy has not directly affected your life, or you are ability to compartmentalize anxiety on one side, and sex on the other, is very good.
Things you can do to help a low sex drive
1. Watch porn. Several studies show that watching a sexually explicit or arousing film can get your body aroused more quickly, even while your mind lags behind.
2. Start slow. Don't expect your body to respond as it usually does. Give it some time and uninterrupted space to respond.
3. Use a vibrator. If you are having trouble getting over the edge because your mind keeps racing into your financial troubles, bring it back with some physical stimulation
Try: Hitachi Magic Wand, Lily or We Vibe.
4. Do your Kegels: Kegel exercises get you in touch with your vagina, labia and even clitoris. The increased blood flow will let you feel more in your genitals and control more of the stimulation you get. The Lelo Luna Balls are our favorite.
5. Kick Start your sex organs: Clitoral Creams are designed to stimulate blood flow to the clitoris and labia, allowing warmth to flood these erogenous zones. Try KY Intense.